Most independent brands today start with retail sales, either by opening a shop on a digital marketplace or selling directly through their own Instagram account or e-commerce website. Those who succeed and make enough money, often opt for opening a brick-and-mortar store, hoping that the in-person nature of a store will increase brand loyalty and visibility. While this is sometimes the case, most stores actually shut down after only a couple of seasons, rather than turning into success stories that bankroll the brand.
I have been working with independent brands and fashion startups long enough to recognize patterns. Those who make it in this extremely competitive industry that supplies way more than the demand, are those who manage wholesale and retail simultaneously, in a synchronized manner. Wholesale, if done right, ensures a brand will have enough money to design and manufacture longer. It also helps the brand meet new consumers and new markets. But it isn't easy, for several reasons.
Wholesale Business is a Process
You may have a great brand with amazing designs and exquisite craftsmanship. You may even have decent sales through your own channels. None of that means you will succeed in wholesale. Selling wholesale to other retailers means you need to:
- Design and produce much earlier than the season beginning (up to 3 seasons earlier!)
- Be financially stable enough to receive payment much later
- Have little to no control over how your products are displayed and marketed or who you stand next to
- Know import/export rules and regulations (if you are selling internationally)
Wholesale changes a brand's relationship with its suppliers, too. Do you have strong suppliers who will be able to provide you with the raw materials that will be trendy over a year from today? Can they produce enough quantities for you to wholesale? Can they deliver on time? I met several brands that were dying to grow and potentially expand outside of their own market but couldn't risk the move simply because they weren't sure if their existing suppliers could live up to the increased production levels and new requirements.
Wholesale also changes a brand owner's own relationship with their brand. Once you hand over your products to a separate entity, you will most likely have to be more flexible with your branding rules. Retailers control their own visual guidelines and want to determine how each brand will be displayed, branded, or even to whom the brand will be presented. a brand owner needs to select wholesale partners wisely, making sure their products don't get lost among the competition and their brand identity is transmitted to the end consumer correctly.
The matchmaking
Assuming all of this has been carefully evaluated and you are ready to start selling wholesale, how do you find the right wholesale buyers? More importantly, how do you get a hold of the decision-makers?
Being based in central Europe and having a background in fashion retail, I often get contacted by brands asking me to help them connect with buyers. I spent a decent amount of time thinking my wide network of fashion and retail professionals and my background in the business would be enough to locate the right buyers and secure sales. I was wrong. I knew how to find the buyers, I was a good judge of the brand-retailer match, but that didn't mean a buyer would return my calls. It was a frustrating process, to say the least.
Soon enough, I learned buyers of all scales were getting bombarded by brand owners who wanted to talk to them about possibly carrying their line and were more interested in streamlining the buying process. Most buyers today use wholesale marketplaces, showrooms , and simply Instagram to scout new brands to sell in their stores.
On Instagram, the process is simple. A brand's IG account is its facade. If the buyer gets the impression that the brand has been in business long (they want to make sure you'll still be in business by the time our collection is on their rack), there is enough of a following (nowadays they can check if your followers are organic or bought) and that the designs would excite their clients, they reach out to the brand directly.
Showrooms and trade fairs used to be the main platforms connecting buyers and brands. Trade fairs never made a full comeback after Covid. They now get way fewer visitors and have a harder time convincing brands to pay a ton of money to exhibit as there is no guarantee of meeting good buyers. Physical showrooms, on the other hand, are flooded with emerging talent but they charge high retainer fees and commissions that are often too much for a new brand and you never know how much attention your collection is being given. You have to keep paying monthly, even if they don't sell a single piece.
Digitalizing wholesale
An alternative to fairs and physical showrooms is online wholesale marketplaces. This business skyrocketed during Covid when store owners and buyers couldn't go to trade fairs or visit showrooms and stayed active after the pandemic, Buyers find it easy to simply enter their criteria and filter through thousands of brands at the click of a button. Going digital also means they can find brands from all corners of the world and manage the whole buying process without ever exchanging an email or sitting through long phone calls, let alone traveling anywhere.
Brands love the flexibility and the access wholesale marketplaces offer but they often have to pay significant commissions and sometimes even membership fees. Plus, most marketplaces specialize in select markets or in select product categories, which means you would have to list your brand on several marketplaces and follow them up individually. This is a lot of additional time-consuming work for independent brands. But for brands who are not too picky about who sells their products and want to build their cash flow to support themselves for more seasons to come, I find the online marketplaces to be the most reliable and hassle-free option. The marketplace ensures you get paid so you can start producing and you get a lot of exposure to stores you would otherwise spend hours in research to find.
E-commerce has been a game-changer for the wholesale industry. Previously, the high costs associated with maintaining physical storefronts and the limited reach of these stores were significant obstacles for independent brands. Digital marketplaces have toppled these challenges, enabling these brands to reach a global audience with minimal costs.
Platforms like Shopify and WooCommerce enable independent brands to connect their own website to online marketplaces and start selling within minutes. By integrating with these platforms, brands can leverage the power of SEO and targeted ads to reach out to their desired market segments, improving their sales and visibility.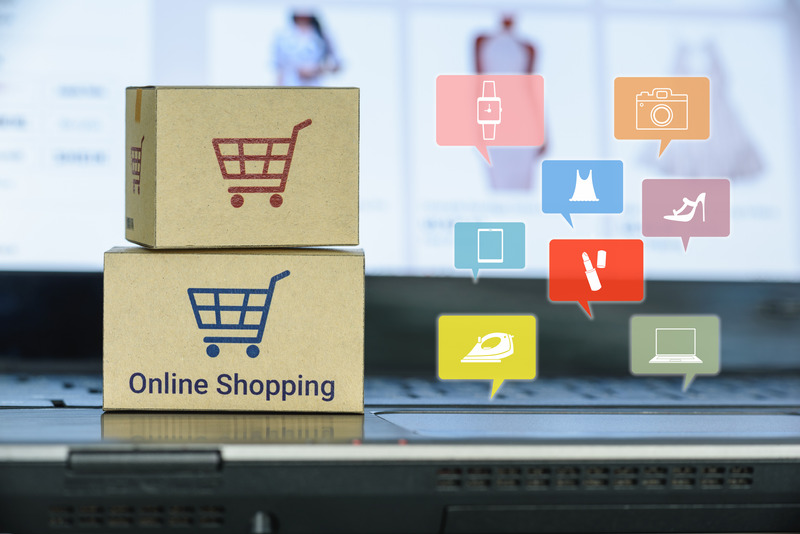 Another digital alternative is digital showrooms. These provide the same services under usually the same conditions of a brick-and-mortar showroom, without the need to go anywhere in person, shipping/displaying products and employing staff to take care of all that. They have a network of buyers they reach out to on a regular basis, pay attention to creating a reasonable, harmonious portfolio of brands, and do most of the work for you. But again, you want to invest in the most suitable one for your brand, and not necessarily in the most popular one or the largest one.
Once I came to the realization that buyers in fact do not want to be contacted by new brands proactively, I dug deeper into how they streamline the merchandising process. There are now digital tools, quite similar to online wholesale marketplaces in the way they operate, that will help connect buyers and brands. The brand will list its catalog on the tool and be able to reach out to buyers proactively, without having to wait for the buyers to contact them. The buyers will be able to discover new brands themselves or simply use the tool to place and manage orders so everything is done using one platform, including the communication with the brand.
After comparing alternatives and talking to brands and retailers, I found JOOR to be the most widely used digital buying tool globally. They charge a considerably high membership account and provide almost no marketing services (unlike the online wholesale marketplaces that feature brands in their communications, send out mailings, etc. to promote the listed brands) but they have all kinds of buyers using the tool from famous department stores to concept stores and to smaller boutiques. It is the largest buyer list I found anywhere. It is also the largest database of apparel and accessories brands, from a buyer's perspective. So it is a win-win for all parties while the platform secures payments, locks in currency exchange rates, and provides a seamless process for everyone. It is then up to the brand to create an appealing landing page on JOOR and continuously research and connect with the right buyers. Joining a showroom on JOOR, like the one I launched recently ( is a great alternative for brands to often pay less in membership fees and to outsource the workload.
I recently opened a virtual showroom on JOOR where I connect the brands I work with to retailers. I research tediously, looking at a retailer's existing offer, their retail space, business size, and clientele. So far, I find the experience of streamlining the search process, the ease of connecting with the buyers, and the management of the order and payments incredibly convenient. The more brands I talk to, the better I realize the need for reducing the workload of managing the wholesale business, whether domestic or international. Tools like JOOR provide an agile solution to not just independent brands, but also to retailers of all sizes. All in all, selling wholesale requires different expertise than selling directly to the end consumer. Brands should always use the right B2B tools or consult B2B experts when expanding into this field.
The benefits of digitalization — including increased operational efficiency, better market reach, and improved decision-making capabilities — far outweigh its challenges. As the future unfurls, the digitalization of wholesale for independent brands will continue to reshape the industry, leading to innovative business models and strategies that offer exciting possibilities for growth and success.
Visit us on JOOR to access our digital showroom and discover new brands:

Wholesale Buyers: Find us on
JOOR
View our linesheets. Place and track orders.
https://www.jooraccess.com/pierconsulting